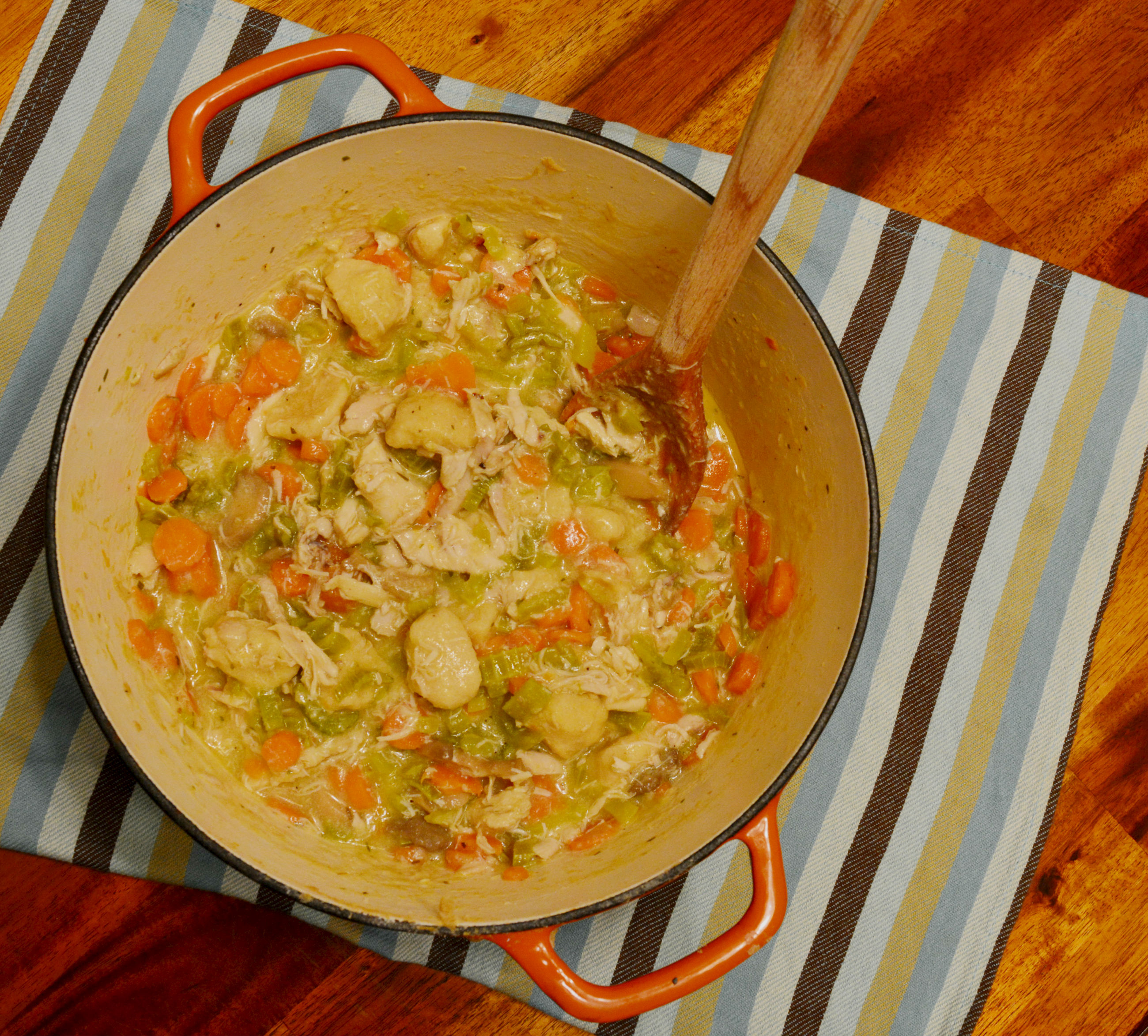 Chicken N' Dumplings
2016-06-09 14:46:14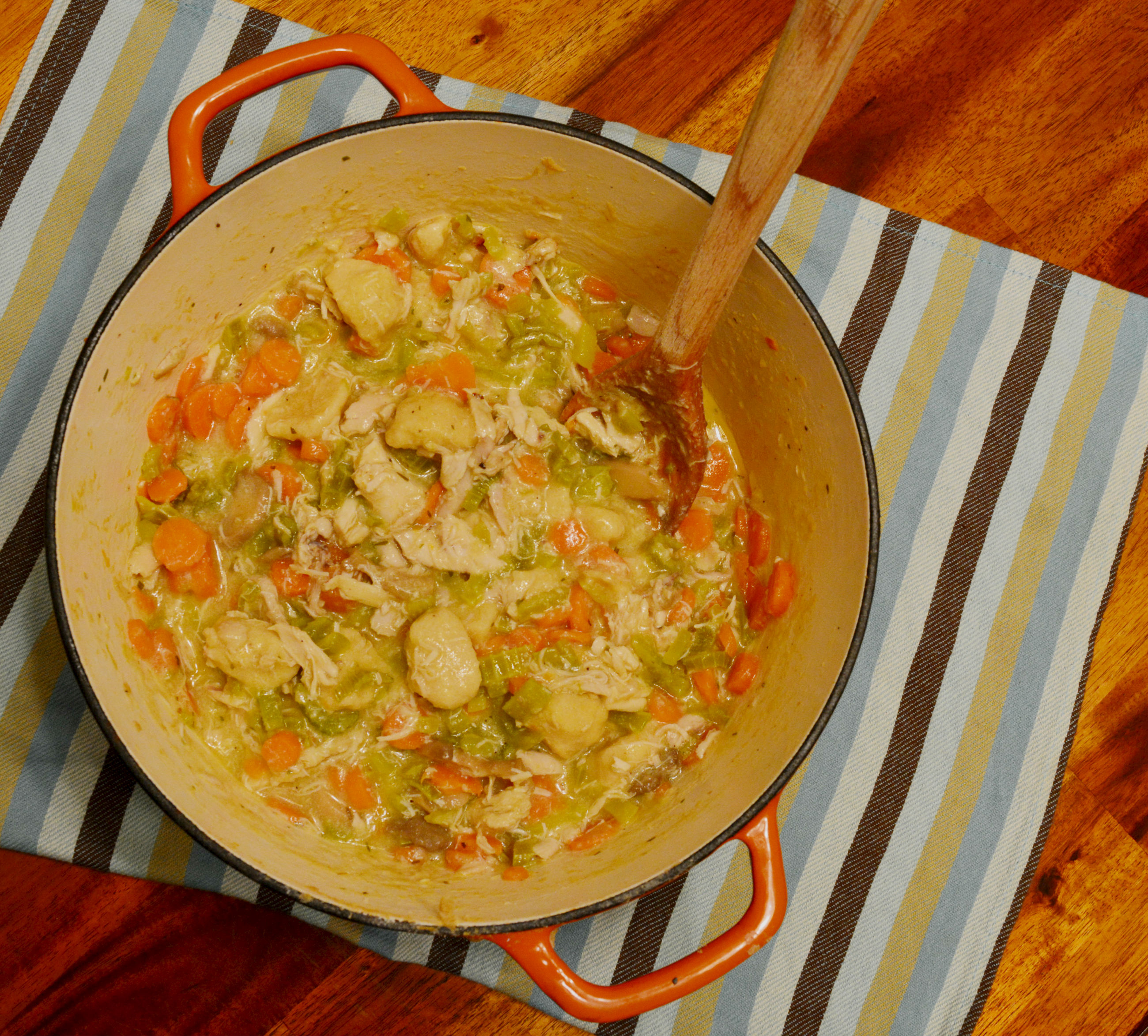 Ingredients
1 Rotisserie Chicken
1 Head Of Celery
6 Whole Carrots
2 C. Chicken Stock
Salt & Pepper
Tarragon
Garlic
1/2 C. Coconut Flour
1/2 C. Brown Rice Flour
1/4 C. Water
2 Eggs
1/2 Tsp. Salt
1/2 Tsp. Baking Powder
1 C. Chicken Stock
Instructions
Mix dry ingredients in mixing bowl. Add eggs. Mix until it creates dough.
Refrigerate for 30 minutes.
Pour cup of chicken stock in medium pan. Bring to low boil.
Grab dough out of fridge.
Form golf ball size dumplings from dough and place into low boiling chicken stock.
Lid the pan to allow steam to cook dumplings. Keep at a low boil and allow to steam for 10-12 minutes. Feel free to test a dumpling by cutting in half. When they stay firm, they are ready to be dropped into stew. Feel free to also use remaining chicken stock from the dumplings for the stew. It's a great thickener.
Bake whole chicken with spices and olive oil at 425 for 1 1/2 hours.
Let chicken cool and trim the meat off the bones. Shred.
Add chicken stock to large pot. Set on medium heat.
Chop fresh veggies, throw into pot of chicken stock.
Let simmer for 15-20 minutes.
Add in more spices, cover.
Add in dumplings and chicken.
Cook 10-15 more minutes on low.
The Pantry Raider http://thepantryraider.com/